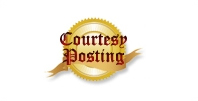 This job opportunity is being advertised on behalf of the following organization and is not a Manitoba government civil service position.
Bilingual Tour Guide
May 15, 2023 - September 4, 2023
Manitoba Legislative Assembly
Visitor Tour Program
Winnipeg MB
Advertisement Number:
10523
Salary(s):
CL2 $18.95 - $21.60 per hour
Closing Date:
March 3, 2023
The Manitoba government recognizes the importance of building an exemplary public service reflective of the citizens it serves, where diverse abilities, backgrounds, cultures, identities, languages and perspectives drives a high standard of service and innovation. The Manitoba government supports equitable employment practices and promotes representation of designated groups (women, Indigenous people, persons with disabilities, visible minorities).
Employment Equity is a factor in selection for this competition. Consideration will be given to Indigenous people, visible minorities and persons with disabilities.

The incumbent of this positon is an employee of the Legislative Assembly.

This is a summer position (full-time) from May 15, 2023 to September 4, 2023. Candidates must be available for training May 15- May 19, 2023 from 9am – 4pm each day. Hours of work will be scheduled at the end of training; candidates must be available to work flexible shifts including weekdays, weekends and occasional evenings.


Conditions of Employment:
Must be legally entitled to work in Canada
Willingness to work on a flexible work schedule including weekends and occasional evenings.
Essential skills/expertise:
Ability to communicate clearly to groups using tact and diplomacy
Relevant Education -currently enrolled in a degree or diploma program with a focus on Admin, Marketing, Humanities Studies, Language Studies, Political Science, or Canadian and Manitoba History
Experience dealing with the public providing exceptional customer service
Good organizational skills with the ability to prioritize
Demonstrated ability to act independently and be resourceful and adaptable to constantly changing situations.
The ability to positively contribute to a team environment
Demonstrated initiative and ability to work independently
Strong accuracy and ability to pay attention to detail
Excellent written communication skills and ability to prepare written correspondence
Experience using creativity to express ideas and concepts
Ability to verbally communicate in English and French
Physical ability to conduct guided tours through the building
Preferred skills/expertise:
Experience leading guided tours
Ability to briefly lift up to 20lbs on an occasional basis
Reporting to the Manager, Visitor Tour Program, the incumbent will be responsible for providing visitors to the historical Manitoba Legislative building with high quality English, French or Bilingual interpretive guided tours. The incumbent will also be responsible for regular office duties and research.
Advertisement # 10523
Manitoba Legislative Assembly
Human Resource Services
302-386 Broadway
Winnipeg MB, R3C 3R6
Phone: 204-945-7279
Fax: 204-948-3115
Applicants may request reasonable accommodation related to the materials or activities used throughout the selection process. When applying to this position, please indicate the advertisement number and position title in the subject line and/or body of your email. Your cover letter, resumé and/or application must clearly indicate how you meet the qualifications.
Please be advised that job competitions for represented positions may be grieved by internal represented applicants. Should a selection grievance be filed, information from the competition file will be provided to the grievor's representative. Personal information irrelevant to the grievance and other information protected under legislation will be redacted.
We thank all who apply and advise that only those selected for further consideration will be contacted.