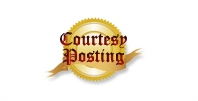 This job opportunity is being advertised on behalf of the following organization and is not a Manitoba government civil service position.
Press Secretary
P7 Professional Officer 7
Manitoba Executive Council
Cabinet Communications
Winnipeg MB
Advertisement Number:
2320
Salary(s):
P7 $75,312.00 - $91,747.00 per year
Closing Date:
May 2, 2023
The Manitoba government recognizes the importance of building an exemplary public service reflective of the citizens it serves, where diverse abilities, backgrounds, cultures, identities, languages and perspectives drives a high standard of service and innovation. The Manitoba government supports equitable employment practices and promotes representation of designated groups (women, Indigenous people, persons with disabilities, visible minorities).
Employment Equity is a factor in selection for this competition. Consideration will be given to women, Indigenous people, visible minorities and persons with disabilities.
If you are an energetic person who thrives in working in a fast-paced, deadline-driven environment; and if you are interested in bringing your knowledge and passion to Executive Council, please provide your resume and cover letter outlining your education and experience related to this job posting. Interested candidates should apply by May 2, 2023.
Cabinet Communications is seeking an experienced communications professional to fill a Press Secretary position. The Press Secretary is part of the Media Relations Communications team in Executive Council. Employees in this area are technical (political) appointments and are responsible for delivering media relations for ministers and departments on all facets of their mandates.
To be considered for this competition you must complete the Application Screening Form.
Please
**CLICK HERE**
to access the required application form.
If you are having difficulty opening the link, you may have to use a different browser. You may also contact Executive Council (contact information under "Apply to" to request a copy of the Application Screening Form).
Note: Please also submit your cover letter and resume, you may be asked to submit references,
or other documentation at a later point if invited for further consideration.
Conditions of Employment:
Must be legally entitled to work in Canada
Must provide a satisfactory criminal records check, child and adult abuse registry checks
Must have a Class 5F Drivers licence
Must have the ability to work outside normal business hours evenings and weekends as required
Must be willing and able to travel throughout the Province
Minimum three (3) to five (5) years related experience
Undergraduate degree in communications, journalism, political science, social science, or related discipline
Exceptional written and verbal communication skills
Experience preparing news releases, speeches, presentations, articles, and other messaging
Ability to multitask, manage issues and sensitive information
Demonstrated sound judgement and ability to build strong partnerships with stakeholders
Advanced knowledge in social media and communication trends
Previous media experience, a media background or previous media relations experience is an asset
Knowledge and understanding of the role of government and the relationship with other levels of government is preferred
Previous experience working with an elected official is preferred
The successful candidate will be responsible for professional communications planning, writing, research and support for various ministerial portfolios. They will ensure delivery of consistent and accurate messaging through; collaborating with departments, developing and implementing communications, strategies and materials that support the governments' mandate. They will act as the ministerial liaisons to the media and oversee public communication.
Advertisement # 2320
Executive Council
Room 327 Legislative Building
Winnipeg, R3C 0V8
When applying to this position, please indicate the advertisement number and position title in the subject line and/or body of your email. Your cover letter, resume and/or application must clearly indicate how you meet the qualifications.
Applicants may request reasonable accommodation related to the materials or activities used throughout the selection process. When applying to this position, please indicate the advertisement number and position title in the subject line and/or body of your email. Your cover letter, resumé and/or application must clearly indicate how you meet the qualifications.
Please be advised that job competitions for represented positions may be grieved by internal represented applicants. Should a selection grievance be filed, information from the competition file will be provided to the grievor's representative. Personal information irrelevant to the grievance and other information protected under legislation will be redacted.
We thank all who apply and advise that only those selected for further consideration will be contacted.